// JURY //

Jelena Kovačević Vorgučin
Photographer and professor of photography at the Academy of Arts, Novi Sad, Serbia.
Was born in Novi Sad, Serbia, in 1975. Graduated from the Academy of Arts in Novi Sad in 1998, Painting with Technology. Completed postgraduate studies of Photography at the Faculty of Applied Arts in Belgrade in 2003.
Works as associate professor of photography at the Department of Photography, Academy of Arts in Novi Sad, Serbia.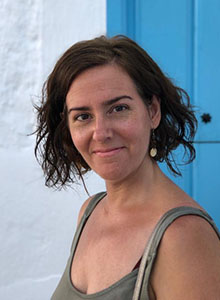 Reyes González Vida
University of Granada, Spain: Doctor's degree in Fine Arts in the University of Granada (2007). Predoctoral Scholarship by the Spanish Ministry of Culture and Education. She has developed exchange mobilities in Argentina, Uruguay, Poland, Czech Republic and France (2001-2019) where she has implemented projects investigating the relationship between the artistic object and the construction of cultural identity.
Currently, her professional work alternates artistic creation, research and teaching in the Painting Department of the University of Granada and management in the fields of internationalization and research in the Deanery of the Faculty of Fine Arts in Granada.
As an artist she develops creative projects for which she has received awards, participating in national and international exhibitions.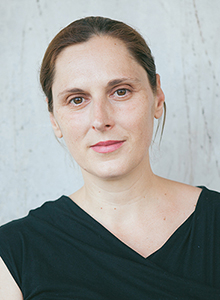 Sandra Vitaljić
Graduated with an MFA in photography from the Academy of Performing Arts, Film and TV (FAMU) in Prague and completed her doctoral studies (PhD) in history and theory of photography at the same university. In her work, she is focused on social issues and dealing with the topics of domestic violence, collective memory and the construction of national identity. In the theoretical and curatorial work, she is engaged with conflict photography and the ethics of photographic representation.
Sandra Vitaljic published three books: Infertile Grounds (Eikon Studio, 2012), Rat slikama: Suvremena ratna fotografija / War of Images - Contemporary War Photography (Algoritam, 2013) and Up Close and Personal: War in Croatia (Image of War Museum, 2018). From 2004-2019 she worked as a professor of photography at the Academy of Dramatic Art in Zagreb.
She exhibited in many solo and group exhibitions including Natural Histories. Traces of the Political, at MUMOK, Vienna, 2017; Vigilance, Struggle, Pride: Through Her Eyes, Zagreb-Maribor-Berlin, 2018 and Beloved at Chobi Mela VII, Dhaka.
She curated exhibitions Lessons from 1991 (DZZ Maribor, Organ vida, Zagreb 2016) and Up Close and Personal: War in Croatia (Image of War Museum, Zagreb, 2018).
Currently, she is based in Stockholm.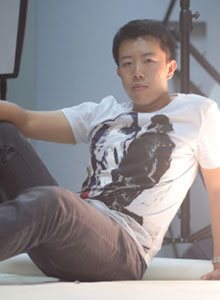 Yu Ran
TV School, Communication University of China. CILECT (International Association of Film and TV Schools). CILECT Teaching Award 2019 Winner.
Education Background - Graduated from Communication University of China as PHD majored in Film Production. Research Scholar in University of Southern California.
Working Experience - Chief Photographer in New Media Office, Mayor's Office of Los Angeles (2010-2011), Producer in Phoenix TV, Cameraman in CCTV.
Awards - "The Best Work Award" China, 2014, as Director of Production in Documentary "Into the Hotan", "Top Ten Award of TV Production", China, Top Ten Documentary, as Director of "Stories of the Directors".