// JURY //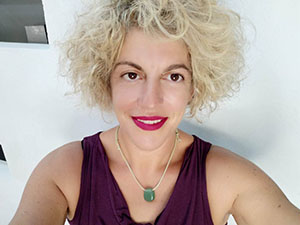 Evangelia Katsaiti
Greece

Evangelia Katsaiti holds a degree in Photographic Arts from the University of Derby, and MA in Fine Art Photography from the University of Sydney; a Postgraduate Degree in Research Practice from the University of Nottingham Trent and a Diploma in Adult Education. She taught photography at: the Universities of Western Attica, Jyvaskylla, Lapland. She taught in juvenile delinquency reintegration school groups and led an art group where photography was used for the mourning process. She collaborated with the Center for Research on Equality. She won the Agfa UK Award and a grant from the East Midlands Arts Council, as well as her photographs represented Australia at an international conference at the Smithsonian Institution. She deals with photography as a creative therapeutic process which can and does strengthen the person's sense of belonging to their environment. Evangelia participated in international conferences and exhibitions and her research interest focuses on issues of gender identity and displacement. She appreciates the value of photography as an act of resistance towards violation or exclusion. Currently works as a lecturer at Department of Photography and Audio-Visual Arts, West Attica University, Athens, Greece.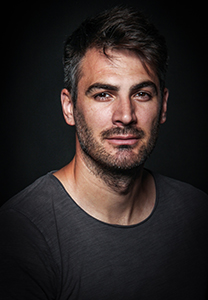 Mitar Simikić
Serbia

Mitar Simikić is a documentary photographer. He finds inspiration in the unknown and the feeling of possibility that is created within it and has an interest in photo stories in the form of series and long-term projects, a reality photography that examines social values. Simikić's photographs express emotions and perceive people, the environment and situations in a personal way. Mitar Simikić completed his undergraduate studies at the Academy of Arts in Bijeljina, Graphic Design Department (Bosnia and Herzegovina) and master studies at the Academy of Arts in Novi Sad, Photography Department. He has participated in several documentary photography workshops, including Civic Engagement Workshop, BOLD Academy (2020); VII Agency, Sarajevo Academy seminar for Narrative and Documentary Practice (2019–2020); Noor-Nikon Masterclass in Belgrade (2015); Focusing Democracy – Documentary Photography, Youth Centre CK13, Novi Sad (2013). He has won several awards, and his documentary stories have been shown at numerous exhibitions in this region.
Mitar works as associate at Department of Photography at Academy of Arts, University of Novi Sad, Serbia.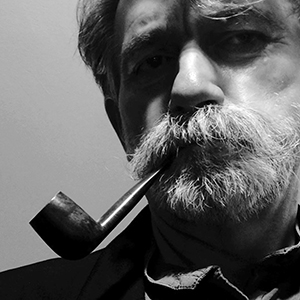 Borislav Božić
Croatia

Borislav Božić graduated from the study of fine arts, majoring in graphics at the Faculty of Philosophy in Rijeka and retired as a high school teacher. For his continuous teaching work, he has been awarded numerous international and domestic awards and recognitions, such as: the City of Rijeka's Annual Award for Culture in 2017 and the Tošo Dabac Award for 2019. He devoted part of his artistic habitus to the lesser known and almost forgotten photographic techniques of the camera obscura. He was the leader of the photography workshop at the "Novigrad Spring" School of Creativity for many years. For a number of years, he was a member of the State Commission for Visual Arts and Design for the competition of primary and secondary school students in the Republic of Croatia.
He initiates and establishes the "Principij" Gallery as part of the work of the Rijeka Photo Club as well as the Photo Association of the Primorje-Gorski Kotar County. He is a selector and member of the jury at numerous photography exhibitions. As an organizer and curator, he organized more than 200 exhibitions. As part of the work of the Rijeka Photo Club, he initiated and founded the Youth Section, the Section for lovers of analog photography and old photographic procedures. He founded and conceptually designed the Rijeka photography festival PHOTORI, which has been held every autumn for years. He researched and set up the exhibition "120 Years of Hobbyist Photography in Rijeka" and founded the e-Museum of Rijeka Photography. He is a member of HDLU Rijeka, and for two terms he was a member of the Artistic Council of HDLU Rijeka, president of the Rijeka Photo Club and the Photo Association of the Primorje-Gorski Kotar County.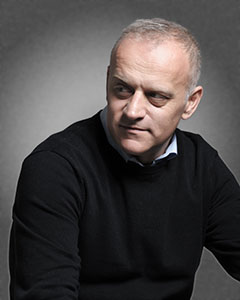 Vladimir Tatarević
Serbia

Vladimir Tatarević was born in Belgrade, where he graduated at the Faculty of fine arts of the University of the arts in 1997. After completing a master's study has traveled the world and been in over thirty countries in the course of a two-year journey by working for "Trans Ocean Photos". In 2000, he moved to Atlanta, Georgia, USA where he worked as a photographer for various companies. In the summer 2002 won first prize at the national competition of photographers "Life touch" in Atlanta. Towards the end of 2002, he returned to his hometown where he continued a career as a freelance artist. Master's degree earned in the field of photography in 2007 with the theme "PIXEL like Visual element". In the spring of 2020, he completed his Doctoral studies with the topic: "Use and abuse of photography in marketing". Vladimir had nineteen solo exhibitions and has participated in several national and international group exhibitions. Tatarevic is the first Serbian photographer who had the cover of National Geographic (Belgrade Mummy), which entered the top five headlines around the world for 2007. His work is published in several prestigious magazines such as National Geographic, Nature Conservancy, Cosmopolitan, Men's health... Works as a professor at the Faculty of Applied Arts of the University of Arts in Belgrade.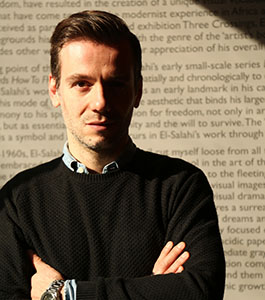 Bertan Selim
Netherlands

Bertan Selim currently works as Head of Development at the NDT in The Netherlands. In 2014 he helped set up the Arab Documentary Photography Programme (ADPP), a joint collaboration of the Prince Claus Fund, Arab Fund for Arts and Culture and Magnum Foundation. He regularly curates photo shows and lectures at different art academies throughout Europe. Bertan is a member of the Supervisory Board of the Amsterdam Fund for the Arts and a board member of Dokufest in Kosovo. In 2022 he joined Fotoevidence Board of Directors. In 2020 Bertan founded the VID Foundation for Photography to support emerging visual storytellers from the Balkans with grants and mentorships.